100,000 Readers For My Heart To Find
To my astonishment and delight, we continue to see an (apparently) undiminished enthusiasm for The Green Ember Series. In fact, a while back we sprinted past the 100,000 books sold mark. That feels special to me. We usually don't talk about numbers, but this might give you a little bit of an idea of what we are seeing. (According to industry veteran Steve Laube, the average book from a major publisher sells 10,000 copies lifetime. Across all titles, the lifetime sales average is a tiny fraction of that.) We are still just getting going and I'm amazed and bucked up by the generosity and eagerness from readers. It's an incredible gift. There are exciting things happening! (More below…)
We have been stretched pretty thin recently (okay, for kind of a long time), so we have done little-to-zero "marketing." We have only done a fraction of the work we would like to be doing in connecting more readers for this series. But, you guys have been telling your friends. You have been doing the work of sharing. You are…
Sharing your love for #TheGreenEmber Series on social media.
Taking a few seconds to write enthusiastic reviews at Amazon, or Audible, or Goodreads.
Getting my newsletter (and reading it)!
Liking our Facebook Page, and following on Instagram. 
Wearing your #RabbitsWithSwords shirts, your Heather necklaces, playing with your Picket swords, and telling your friends IN PERSON about the series!
Creating book clubs or Green Ember parties to celebrate and help kids explore the books more deeply.
Writing blog post reviews, sharing interviews, and hosting giveaways.
And on and on!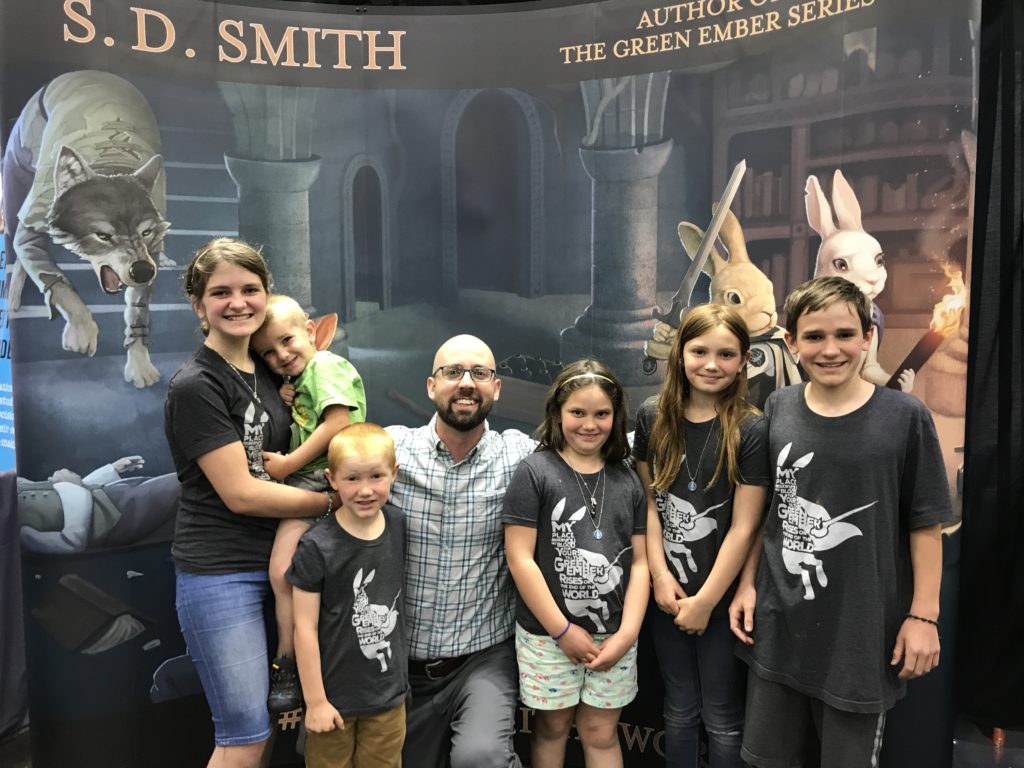 Word of mouth is far more effective than anything we can do and you all are doing it. Thank you! 
I get such wonderful notes from both parents and kids and one thing I hear over and over is how generously so many folks are sharing the books. I just read a note this morning from a family who had bought five copies to give to other families. And that's not uncommon. I'm amazed and grateful for these incredible allies we've been given. What a gift!
As I work on The Green Ember: Book 3, I'm bucked up by the way so many are embracing the series. Speaking of Book III, I better get back to work…or bad things might happen.