Flashback to a Surprising Success and Gratitude for a Great Dude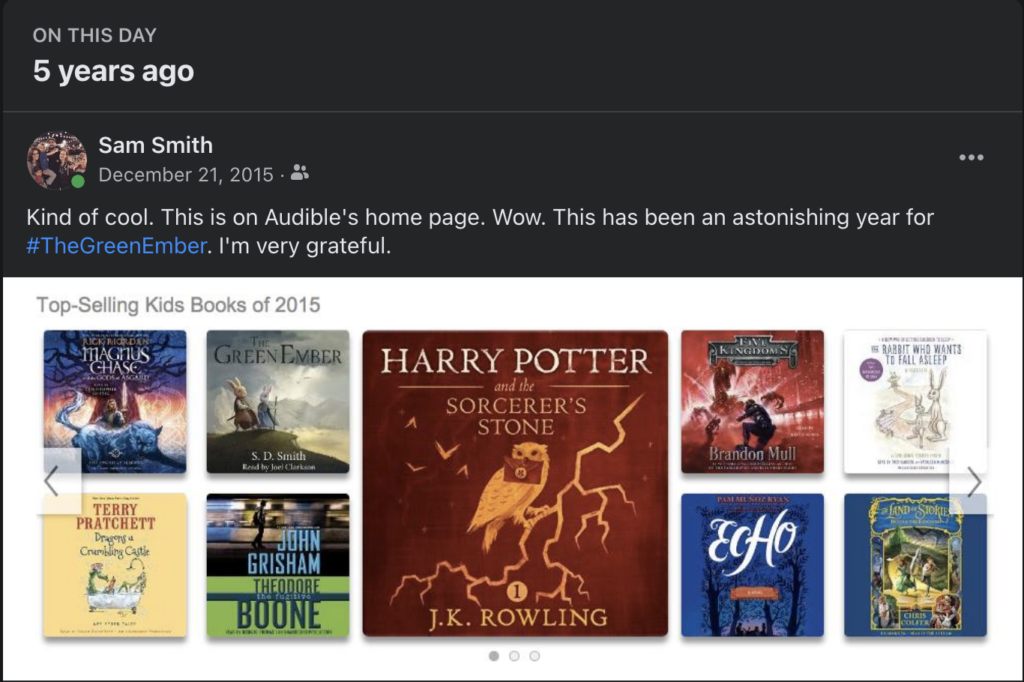 Five years ago. We were just getting started. Nine books (and audiobooks) now and it still feels early. I'm so grateful for all the love and support we've had, and especially for the small team of pals who have partnered with me to share these stories with you.
I especially want to single out for particular gratitude and honor my publisher and partner and pal from way back: Andrew Mackay, one of the finest fellas in the world. Andrew is a credit to His country and queen. ??♥️ He's a beloved uncle to my kids, husband to my baby sister, patient, loyal, loving, hard working, thoughtful, wise, and a devoted follower of Christ. I love him very much. Without him, none of this would have happened—or be happening.
Cheers, Andrew! It took more than ten minutes (inside joke alert that dates back to Puerto Rico in the 90s), but I'm excited for the next five years. Love you, my brother. If you want to hear more about our journey, this interview I did with the Anselm Society's Matt Mellema was a trip down memory lane for our journey.