#GreenEmberKidArt winners for Q2 of 2020
Our Randomly Selected Kid Artist Winner for Q2!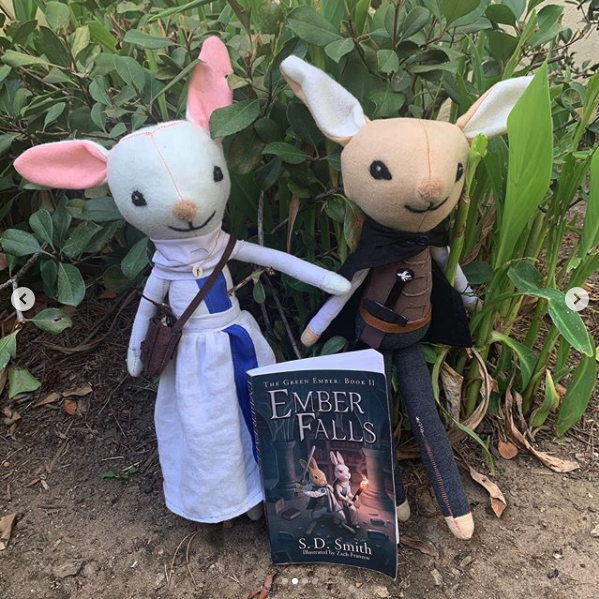 And Now…. Our Best #GreenEmberKidArt Winner for Q2 is…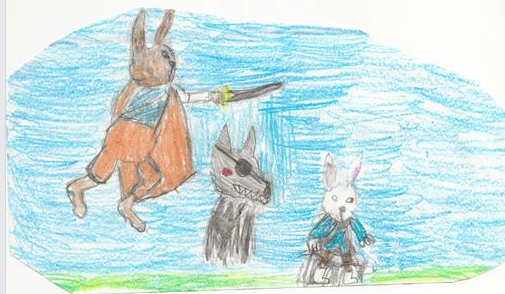 Congratulations to the winners!
Follow this tag: #GreenEmberKidArt to see the wonderful art by the kids (posted by parents) on Instagram.
And here for the same tag on Facebook.
#GreenEmberKidArt 2020 Official Rules
Official Rules: To enter, simply share your child's Green Ember art (publicly) on Instagram or Facebook. Use the hashtag #GreenEmberKidArt (along with #RabbitsWithSwords and #TheGreenEmber if you would) and tag Sam's author account in either Facebook or Instagram (both for more entries). Please indicate the child's age. Use of child's first name or picture is optional, and up to parents' judgement. Parents are entering for kids. Kids may not enter on their own. Good luck!
Quarterly Winners
1) Randomly Selected Kid Artist!
EVERYONE who does the above is entered to win this! Any age. Any skill-level. Just have fun!Prize: Wild Glee, Contagious Joy, and $20 Gift Certificate at www.SDSmith.net/Store!
2) Best #GreenEmberKidArt of the Quarter
This will be the piece judged (by our secret, unscientific formulas) to be the "best." Age will be considered, so each will be judged against expectations appropriate for the artist's age. Come all ye diligent artists!Prize: Unimaginable Glory, Prodigious Esteem, and $25 Gift Certificate at www.SDSmith.net/Store!
Year-End Winners
A GRAND PRIZE will be awarded in both categories at the end of the year. All quarterly winners of the "Best" Category are entered for one Grand Prize.

Everyone who posts (according to the rules) is entered for the Random Grand Prize!

Grand Prizes will include an on-line Author Visit with S. D. Smith and a signed set of the The Green Ember Series.

Note: Q1 (Jan-March) Winners will be announced in April, Q2 (April-June) Winners will be announced in July, Q3 July-Sept) Winners will be announced in October, and Q4 (Oct-Dec) Winners will be announced in January. 2019 Grand Prize Winners will be announced in January as well.