New Green Ember Archer Adventure Announced! Cover Reveal!
Available for preorder only at SDSmith.com/store beginning on September 22, 2020.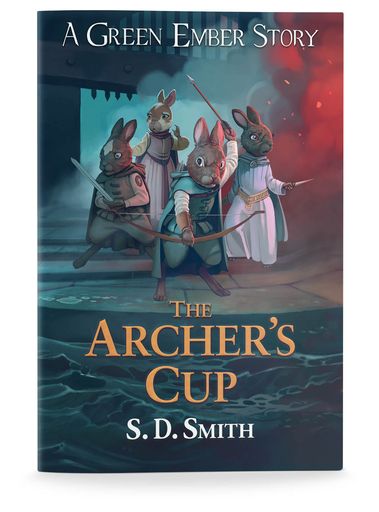 Do you like the cover? Can you or your kids name the characters who are with Jo Shanks? Pop over to Facebook and/or Instagram and tell me. I'm going to pick some folks who get it right to win something! We'll announce winners at our Facebook Live Online Author Event. Get in here.
And here's a preview of what's in The Archer's Cup!
A Green Ember Archer story set in the midst of the buildup to the last battles for Natalia.
In this sequel to The Last Archer and The First Fowler, Jo Shanks is charged with aiding Emma on her mission to unite the secret citadels in their fight against the Preylord slavers. Alongside Cole and Heyna Blackstar, Jo and Emma must enter into the heart of a community in confusion.
Something is wrong at Blackstone Citadel. Can Jo and his friends solve the mystery and enlist Blackstone's aid in time to rendezvous with their allies fighting for the Mended Wood?
A citadel on the edge. An insidious mystery to unravel.
Who will target the terror?
~
Note: The Archer's Cup takes place during the events of Ember Rising. It is the third installment in the Green Ember Archer Series.
The Last Archer
The First Fowler
The Archer's Cup